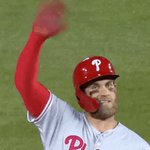 jaketapper HOLY SHNIKEYS, PHILLIES!!!!! pic.twitter.com/p0GZxl2F0e
BeerMeABeer I can actually hear Tom McCarthy getting fatter
Glad I watched the Arena Bowl. Another Philly Phlop.
The Disney World Park app should have a "I've been at the bar a while show me the path to my room" option.
@ChrisEvans This. This face right here shows how disgusting it was. pic.twitter.com/znNrBry01E
Work is done. Disney tomorrow!
If you fumble you should be forced to squeeze your own God damned water bottle.
I wanna go home
Take off this uniform
And leave the show.
But I'm waiting in this cell
Because I have to know.
Hav… twitter.com/i/web/status/1…
That's the final whistle, a big Union win 5-1.
Another Union gooooaaalllll!
That's a lot of yellow cards, damn.
Omg he skies it over the net. Cmon.
How is that not a red card?
WOW. Bedoya scores a goal, grabs a field mic and yelled "Hey Congress do something now, end gun violence!"
@Lesdoggg tweeting Avengers Endgame is absolutely amazing.
The Soul are into The Arenabowl!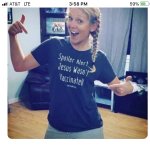 TheTweetOfGod Spoiler alert: he wasn't licensed to drive a car, either, genius. pic.twitter.com/xXes0yB6vH
FOOTBALL! (even if it's preseason, bad football)