It's a Christmas miracle!
Cmon are they even trying?
Are we sure it was a clear recovery?
HOLY SHIT AGAIN, THEY GOT THE BALL BACK!
After all this I can't believe it.
I can't believe they are going to blow this!
That Foles int looms large.
Looks short, but you know...
God dammit here it comes.
Just need a nice, slow drive down the field.
Let's not start this shit now, please.
Ah fuck we got too cocky.
Rams special teams coach looks like a serial killer good God.
It's getting to the point where I can't remember all the Ds names anymore.
Well this appears to be opening up a bit here.
Ok with going for it, but not a fan of the call.
WTF is with the hail mary ball?
That's a pick, don't even start your shit refs.
Oh goodie now Cox is gimpy.
Well that first defensive stand was a really good time.
Looked pretty hold-y to me.
That's not what I'm looking for.
Well that intro was painful.
Well I guess I'll try sober tonight?
Flyers twitter getting a little twitchy...
And now the 49ers win! What a set of afternoon games.
Good lord Seahawks what are you doing?
Alexa, if you can't recognize commands when I'm yawning, this is going to be a very difficult relationship for the both of us.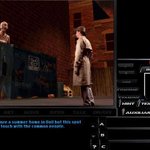 Amazing game! RT @videogamedeals: (PCDD) Tex Murphy: Under a Killing Moon $1.99 via GOG. ow.ly/f3aZ30mZWOj pic.twitter.com/uHus6v7Dz3
Wow what an exciting football game.
@WyzeCam Sorry, I'm replacing Foscams!
Rams int, then Bears int, good lord.
And that Offense PI call, I don't care what team you are a fan of, that was beyond ridiculous.
The big word is consistency. The Refs have none. They are all trash.
How fitting, that play was the end of season
You are fucking kidding me...
Huge D stuff. D is gassed but we need 1 more
Well this feels like a loss. But it has all game soooooo
This game is starting to feel like a sick day tomorrow...
Dak has ALL DAY back there.
Of course a flag. Here we go.
Are you kidding me with that play
How many times is his helmet coming off?
Don't show me the replay, I'll only get more angry
That's so terrible all around I can't even speak
Absolute TRASH. That's total bullshit
And no fucking call right to the fucking head?!?!?!
You are fucking shitting me
That 5th string D guy is no good.
Hurry up and score my back teeth are floating.
That football looked to be doing a lot of funny business.
3 and out. Seriously, fuck this offense.
This looks like the usual 4th quart choke, on both sides baby.
We were doing better without him in there.
Doesn't matter, these jerks can't seem to cover or tackle shit anyway.
Awful. Eagles just can't execute.
Now that looked like a hold.
Yeah yeah Troy doesn't like the call. Eat it bud.
Wow I wonder if he was defenseless?
JesusZoidberg Sorry, the team which has a RB who celebrates after EVERY FUCKING RUN, has a problem with celebrations.
LOL he fucking missed the XP. CMON
Ohhhhhh Cowboys getting all pissy pants about the TD celebration... Waaaaaaa Waaaaaa
Cox gets the sack through a hold and a facemask
Man man has got to catch that.
Wentz just McNabbed that one.
Hey there he is, first down!
Maybe the offense will show up this drive?
What an inspiring 3 and out that was.
Of course he fucking makes that.
Wentz is just frustrating anymore.
So now the fucking ref can use the Eagles time out?
Where was he hit in the head? WTF?
Who in the flying fuck called that play because DAMN that was terrible. Fucking 3 and out.
RT @215faithful: Yeah but did Rasul have clear possession of the ball?
This is going to be a long game...
Wow who was that to Carson?
That did not look pretty.
Oh great now he's injured too.
Wow what happened to the Flyers?
Holy hell what a block by Tate.
LOL wizzed it off his back.
WHO THE FUCK CAME OUT WITH THE BALL!!?!?!
You are fucking kidding me
They screw this call up and I am breaking something serious.
FUMBLE!!! That ball is out!!
Omg he just outright dropped the ball!
Damn, what's going on Flyers?
The 2018 Futurama rewatch begins!
Amazing open field tackle!
Nathan who? Whatever, interception!
Give him a penalty for that bow and arrow shit.
Kelce is a fucking monster.
Doug has that giant laminated card full of plays and that's the one he called? Awful.
He whipped his son in the nuts with a fucking stick. What a great guy.
Cool, that was really cool.
Absolutely stupid play call.
That'll do it for Boise. Ugh.
Always good to beat the Penguins.