My Alexa just asked me, out of the blue, Hello Matthew, is this you? And I almost shit myself. Thanks for that, really.
Yesterday my son discovered jump-scare videos. Last night he had to sleep with the lights on. Thanks Internet.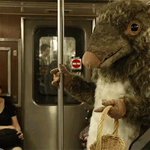 TimRiday Brad Marchand on the way home. pic.twitter.com/WsiFyrX1CB
Nevermind with that Hammer time shit.
Sigh of relief thank you.
How do you not call that!?!?
There is another GOOOOALLLL!!!! #USA
GOOOOAALLLLL!!!!! MORGAN!!
That has to be a goal, no?