I guess I'll wait for the Pixel 3.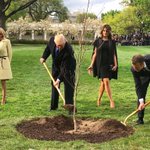 superchunk Six Feet Under reboot looks terrible pic.twitter.com/9k6t7FIuoY
I think I would be far more upset with the Flyers situation. But the Eagles win the Superbowl. That really helps.
The Flyers biggest need is a new coach.
That's bullshit. Philly fans would never waste beer by throwing a full can. We aren't buying it.
I'm fine with the shit thrown down on the ice. Keep it coming.
Yeah how the fuck is that not a call?
I'm sorry Flyers, it's not you, it's me.
Wow. WOW! What a brutal penalty
Good to see the power play go to complete shit
This may be the last period of #Flyers hockey this year....
Has to be the worst Gudas game I've ever seen.
I'm fine with letting Gudas go during the intermission.
That's absolutely embarrassing ref.
flyersfansindc See, ref, if you call one of the first 8 PUNCHES then maybe Konecny just walks away. That's how you lose control of a game.
Let me fucking guess, only the Flyers get called there huh?