That turned to shit really quickly.
Jesus fucking Christ what in the hell was that.
So when does Hak get fired? Soon right?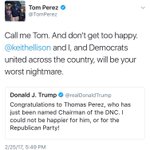 BraddJaffy Well that escalated quickly pic.twitter.com/CnDlRwPgMt
Hey a goal! Jake the snake!
Soon time to change the channel.
Train had that one good song. That one wasn't it though.
These bums just can't score.
Welp. That should about do it.
The camera angles suuucckkk.
Trump is tweeting. Wait for it.... Wait for it...