gabxdesu @negansvoid how is that even a challenge pic.twitter.com/1wfbiwiKAz
The crazy world of Arthur Brown.
I AM THE GOD OF HELLFIRE!
Hold on, I have to reboot my Cyber. I have so much Cyber. The best Cyber.
Yeah, his mic was defective. And that was deliberate. Christ almighty.
Giuliani just called Hillary a big phoney. Lololol
ShakerSamman Trump: I have 200 endorsements from admirals and generals

There are currently 40 admirals and generals in the United States armed forces.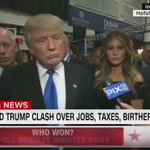 Deadspin You Be The Judge pic.twitter.com/QdccUz8gHz
wilw Chris Christie, on MSNBC, just said that we shouldn't believe fact-checkers, because "they have an agenda." Yes. It is to check facts, dude.
Yes, fact checkers have an agenda. CHECKING THE FACTS.
Chris Christie live on MSNBC sucking off Donald Trump.
Jfc Chris Christie on MSNBC.
MicahGrimes Moments after Trump talks on stop-and-frisk, NYPD spokesman tweets this. #debatenight pic.twitter.com/Vp1fFjmNgf
Hillary stands and shakes hands. Trump runs and cries.
And I'm all out of booze.
@jdharm Hit him with the Hein!
tadfriend Trump: "I don't pay my share of taxes because I'm smart. NATO countries don't pay their share of mutual defense because they're deadbeats."
Jfc. Jesus fucking christ.
Just answer a question. 1 fucking question. Just 1.
BernieSanders If Trump is concerned about companies going abroad maybe he should move his plants out of Bangladesh where workers are paid 30 cents an hour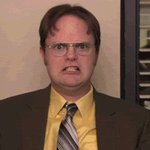 jonathanwpeters I HAVE AN AMAZING TEMPERMENT pic.twitter.com/JYMsS0LPdo
Old enough that you grandfather could fly them.

And they did asshole protecting your stupid ass.
tommytomlinson Temperament. I do not think that word means what you think it means.